If you're searching for SEO pricing in Malaysia, the chance is that you've already understood the importance of search engine optimization for your business, now you'll want to know how much it cost.
In this page, we are going to breakdown to you the few ways agency in Malaysia use to charge their clients and which type of pricing model we believe it's the best. If you just want quick answers:
How Much Is Malaysia SEO Price in General?
We collected pricing from more than 50 SEO companies in Malaysia, and here's what we found. SEO price in Malaysia typically ranges from RM 3,000 to RM 6,000 per month for the average monthly retainer. One-time SEO audit services usually range from RM 3,000 to RM 4,000.
What are the pricing models used by the Malaysia SEO agency?
When selecting an SEO agency to work with your company, there are a few types of pricing models you can see being offered:
Monthly Pricing Model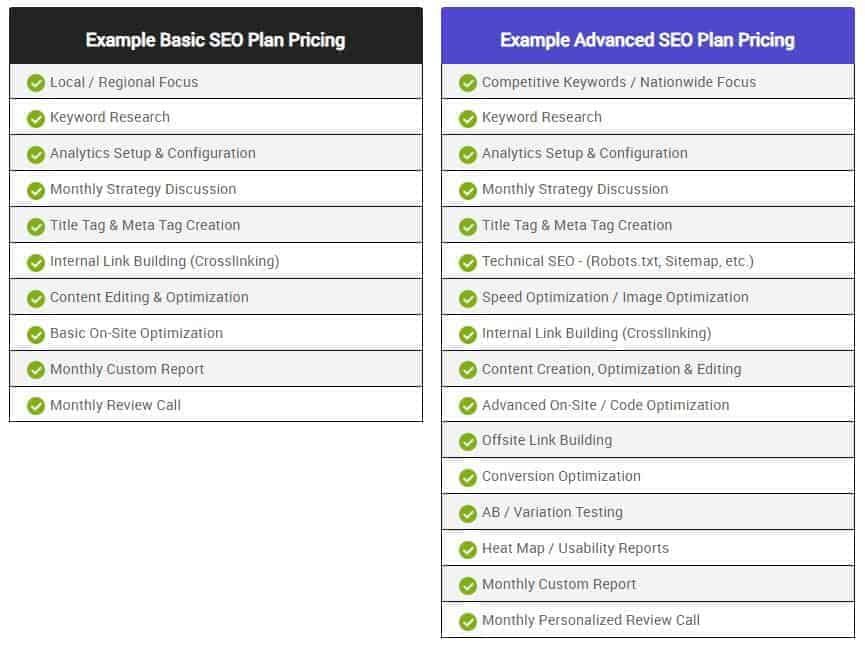 Example Monthly SEO Packages
Most of the SEO companies, including ours, provide monthly retainers because most of the period involved to rank a company for a specific set of industry-relevant keywords are usually going to be months.
Further, search engine optimization is never really a one time work, it doesn't end when you achieve the first position of keywords, your competitors will always try to catch up so if you would like to sustain the ranking you shouldn't stop putting effort into it either.
One-time SEO Services Pricing Model
Some companies choose to productized their services by selling different aspects of search engine optimization as one time services, these are usually for the company with very specific needs, or for an in-house marketing team that outsources a certain task.
These one time services may include:
Technical SEO Audit
Keywords Research
Backlinks Analysis & Toxic Backlinks Removal
Local SEO & GMB Optimization
…etc
Project & Campaign Basis SEO Pricing
These are usually project or campaign that only lasts for a certain period, such as new product launching promotion, a concert, international conference, and holiday sales.
Most of the time they are outsourced by a branded company when their in-house marketing team has reached its capacity but they need the campaign to be done.
SEO Pricing by Hourly Rates
These are usually provided by solo freelancers that will able to perform the most basic SEO task, as charging by hourly usually means they do not have many clients on retaining basis, which may limit the budget they can spend on more advanced SEO tools.
Cheap SEO Services Can Damage Your SEO
If you've been doing research when selecting an SEO company you should probably see a few companies that offer ridiculously cheap SEO services, these may seem to save you cost upfront, but most of them will provide any results, and worse some may damage your company SEO in the long run.
Most of the cheaper SEO services are usually offered SEO packages that promise to rank for a number of keywords, let's take a look at the report from one medium-sized agency that offered 10 keywords package: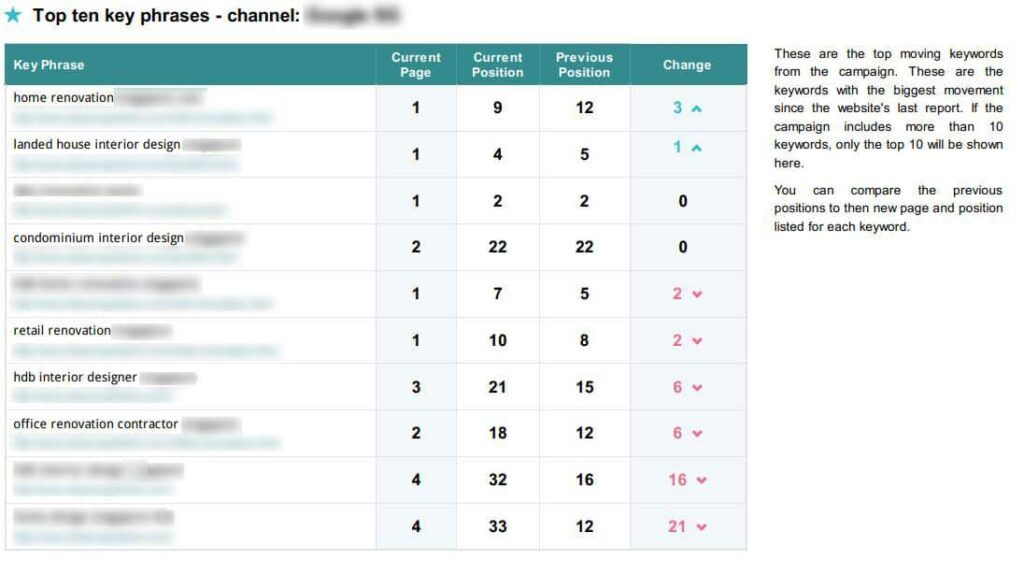 Let's ignore the fact that their SEO services actually damaging the ranking for their client's website for 6 keywords, if you noticed, most of these keywords are long-tail keywords, there's nothing wrong in tarting long-tail keywords as if they're having some good search volume, it can be a fast way to generate traffic, what we'd like to call "low hanging fruit", but is it the case here?
Not only this agency provides no results in ranking their client's website for these long-tail keywords, but it also turns out 7 out of these keywords actually have no search volume! Take a look at the search volume for these keywords below: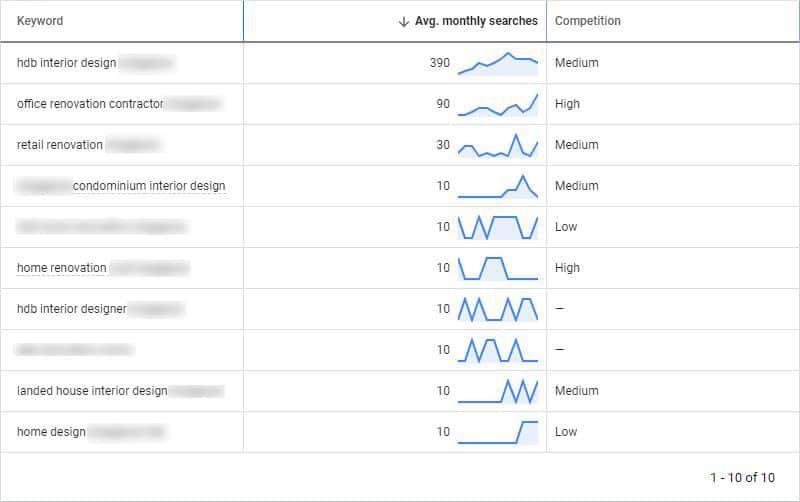 There's only less than 500 search volume for all 10 keywords combined, while in the same industry we would directly go for a group of keywords with a combined search volume of 13,000 each month!
This client has not just wasted a whole year of marketing budget but also the time they could've achieved something better, now they will have a harder time to catch up with their competitors who actually doing appropriate SEO.
Beware SEO Agency That Use Spam Tactics
When an SEO agency offers ridiculous prices for their services and they even go one step further to offer guarantee ranking it's best you should ask them if they're going to use spam tactics to achieve the promised ranking.
It's not news anymore that Google will give penalties to those websites utilizing spam tactics, and when that happens your website will find a hard time getting back to the first page, all of sudden your stream of website visitors can vanish, your business can be harmed.
SEO Malaysia Pricing from Seenlyst
At Seenlyst, we see your business success as our success, we know the only way to do business is to do it long term, that's why we want to make sure your investment in SEO is profitable. Our SEO agency work with all size of business from small to large corporations in Malaysia, Singapore, and Australia.
If you want to know how we can help you grow your business, just click the live chat button on the page to talk to us!