Profitable Google Ads Management Services by award winning google ads agency in malaysia.
Get A Free Google Ads Consultation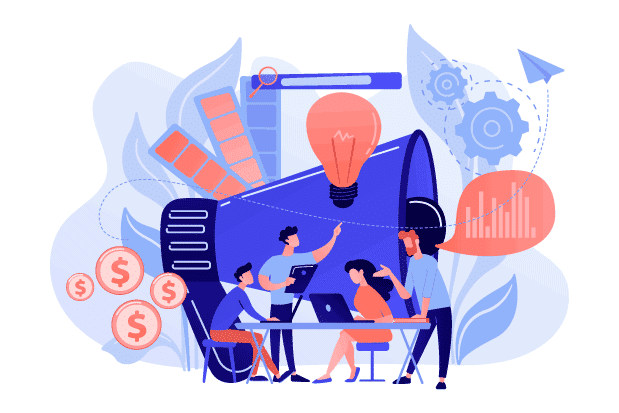 Google Ads Management That Deliver Results
Do you want to generate quality leads or sales quickly? Our Google ads management services use systematic approach and leverage proven strategy to help our clients create and run profitable Google ads campaign.
Seenlyst is a certified Google ads agency from Malaysia, our agency consider our clients as our business partner whom we share success with. Let's talk if you want:
Profitable long-term ads campaign that generate quality leads and sales 24/7​
Scale your business with the best Google ads agency that provides full-services marketing​
Fully hands-off Google ads management services that run within your budget​
#1 rated google ads agency
Why advertise with seenlyst google ads agency?
We fully understand a successful Google ads campaign can be critical to business growth, that is why we believe our results-first approach can truly help business to scale to next level.
some of our recent successful google ads campaign
Like what you see? You can get the same results with our Google ads management service too!




Explore Seenlyst Google Ads Management Packages
Increase your leads generation instantly with Seenlyst search advertising services.
Starter Plan
For sole proprietor just getting started
Google Search Network Advertising

Ads Conversion Tracking Setup

Dynamic Search Ads Creation

Advanced Keyword Research

Standard Monthly Reporting
Business Premium
For serious business looking for growth​
Google Search Network Advertising

Ads Conversion Tracking Setup

Dynamic Search Ads Creation

Advanced Keyword Research

Standard Monthly Reporting
Corporate Solution
For corporate looking for customized solutions​
Google Search Network Advertising

Ads Conversion Tracking Setup

Dynamic Search Ads Creation

Advanced Keyword Research

Standard Monthly Reporting
Custom Conversion Tracking Setup

Custom

Custom Landing Page Design

Custom

Conversion Rate Optimization

Custom

Post-Click Lead Capture Optimization

Custom

Chatbot Development & Integration

Custom
notable clients that trusted us
Start generate profitable sales and leads with the best Google ads management services in Malaysia.
Google Ads Management FAQs
What is Google Ads, SEM, PPC, Adwords?
When people talk about Adwords, pay per click (PPC) or search engine marketing, most of the time we are referring to Google search advertising, which is one of the advertising offered by Google that shows advertiser website within user search results. This is one of the most effective advertising channel as advertiser are showing relevant ads to user already actively searching for the products or services.
How to choose Google Ads management services in Malaysia?
With so many Google ads agency in Malaysia offering Google ads management services, it can be a daunting task to sift through all that option and determine the best agency. We believe the most important factor is to select an agency that truly understand your business lead generation model, which is why at Seenlyst we are always happy to discuss with clients to learn about their business before any project.
What is the difference between Google Ads and SEO?
The main difference between Google Ads and SEO are usually the time it takes to start seeing results, usually most business adopt both option as Google now show more advertising on search results than before, but there is also user who prefer to visit website that are rank organically. Google Ads are good for business just getting started, as opposed to SEO which can takes months to start getting results.
Do your company needs Google Ads management services?
If your customer are actively searching about your products or services on internet, chance are your business can have significant results if they are being presented when user search about it. It is no secret that more and more business discovery now starts from a Google search, so that become very crucial to gain that initial exposure before your competitor does, or you may lost that potential clients to your competitors.
How does Google search advertising work?
The easiest way to understand how Google search advertising work is to think of when every Google search is performed, there is an auction happening at the same time, where advertiser bidding for the highest or best possible spot on the search results. There can be many factor in play such as advertiser maximum bid, the expected CTR of the advertisement which can be detrimental to the success of campaign.
Benefits of hiring Google Ads agency vs DIY?
There are tons of factors that can determine the success or failure of your Google ads campaign, sometimes running a bad campaign means your business will lose money in ad spent and get very little to no results. Our Google ads agency have spent years running campaign for business and with our systematic approach we have created a proven strategy to give the best possible chance of running a successful campaign.
Let's Take Your Business to Next Level, talk to us now!
Email: hello@seenlyst.com
Office: A-02-06, Radia Bukit Jelutong, Shah Alam 40150, Selangor, Malaysia.
MON-FRI 09:00 - 19:00, SAT-SUN 10:00 - 14:00